ENO™ ALL-IN-ONE FACIAL DEVICE
Supercharge Your Skincare Routine
---
The all-in-one facial device that sculpts, exfoliates and leaves your skin looking immediately refreshed.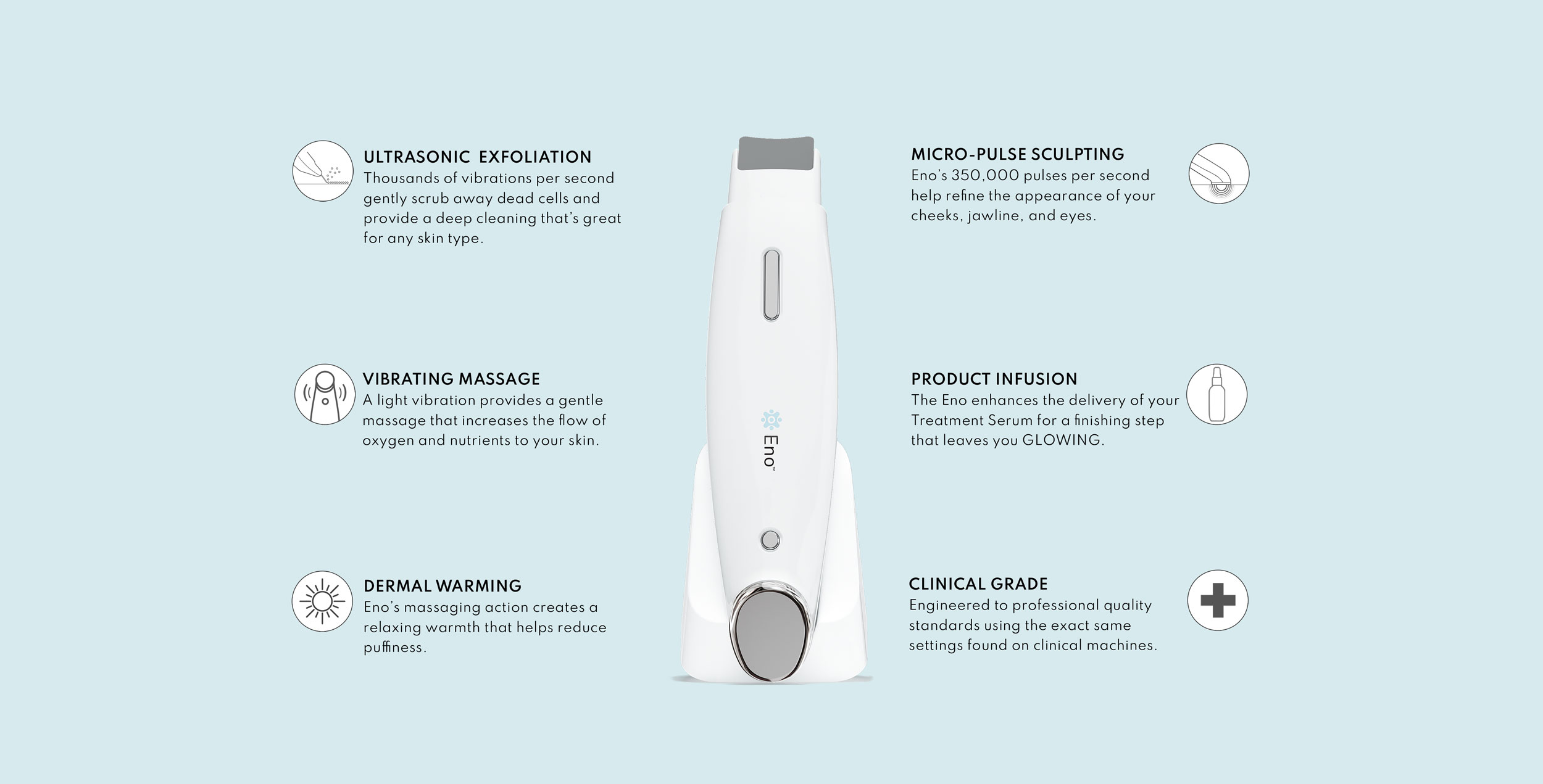 One Tool, Multiple Functions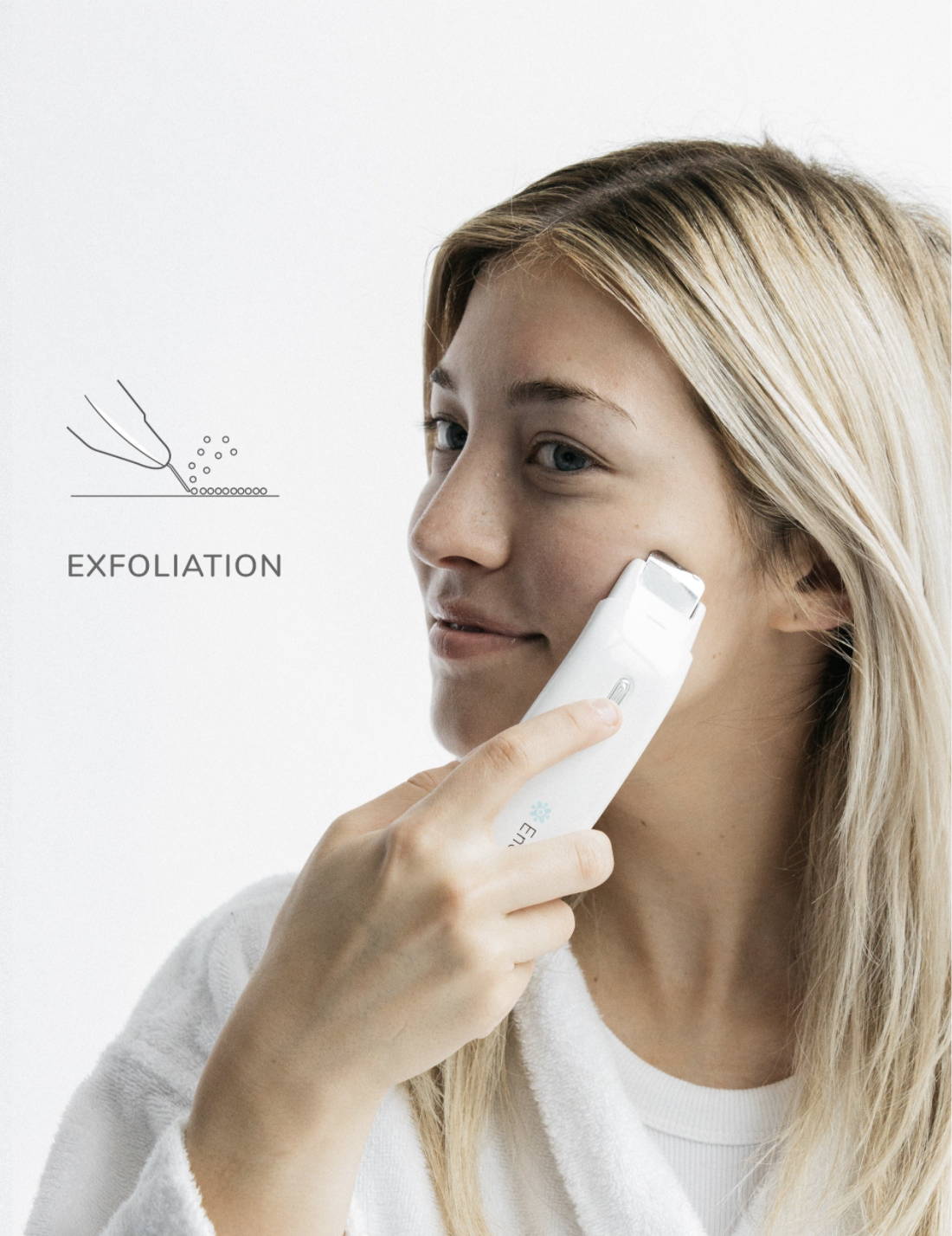 ---
Cell turnover never felt gentler! The Eno exfoliates with ultrasonic vibrations and is gentle enough for even sensitive skin. This unique method uses our Refreshing Essence in a wet exfoliation that actually hydrates while it removes dead cells, decongests pours, and deep cleans your skin.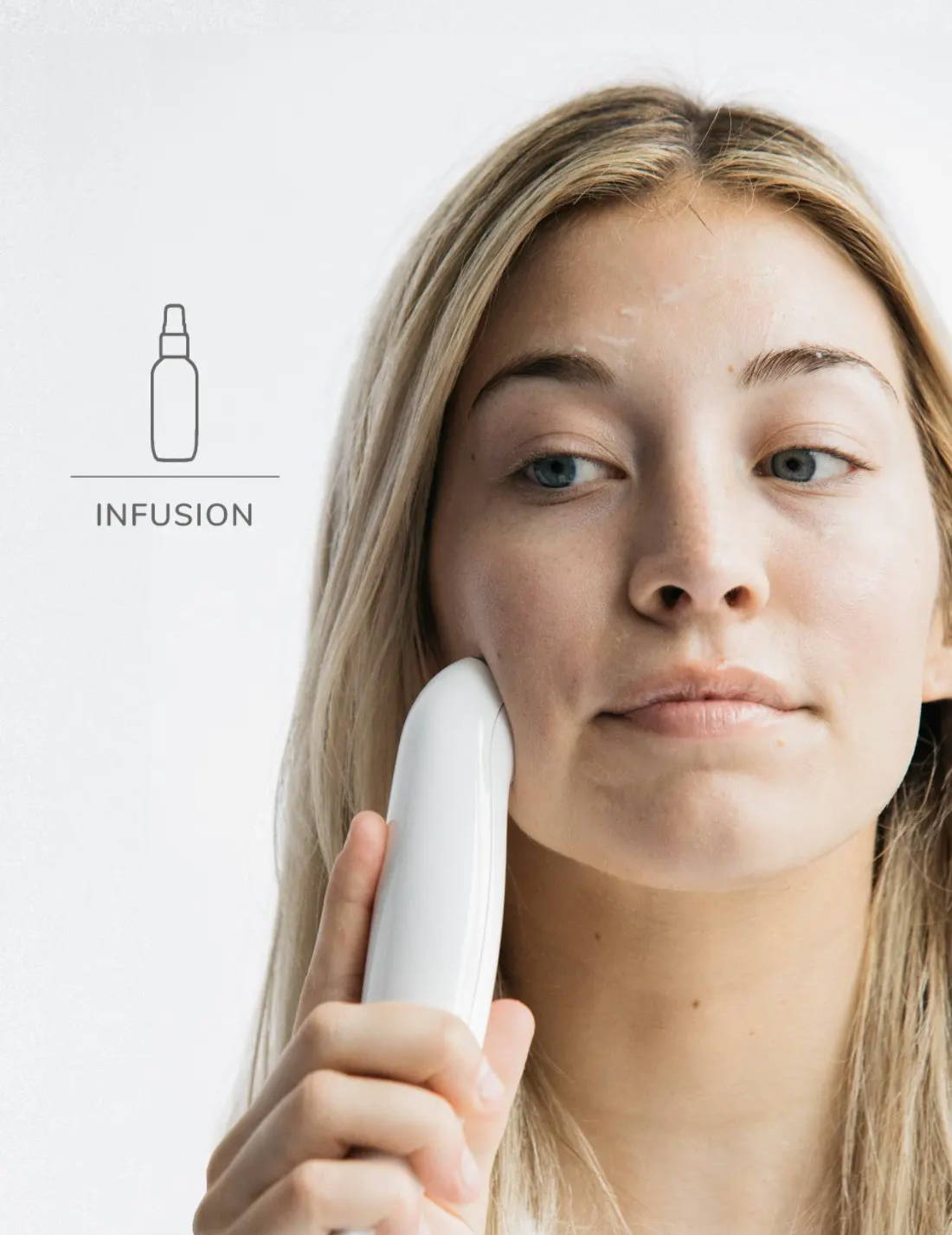 ---
Looking to get the most from your skincare products? The Eno™ Disc uses 350,000 micro-massages per second to infuse product into your skin and amplify your skincare regimen. This quick process combines with your Customize Treatment Serum to target fine lines, wrinkles, dry skin and a lack of firmness leaving you with a
fresh-from-the-spa glow.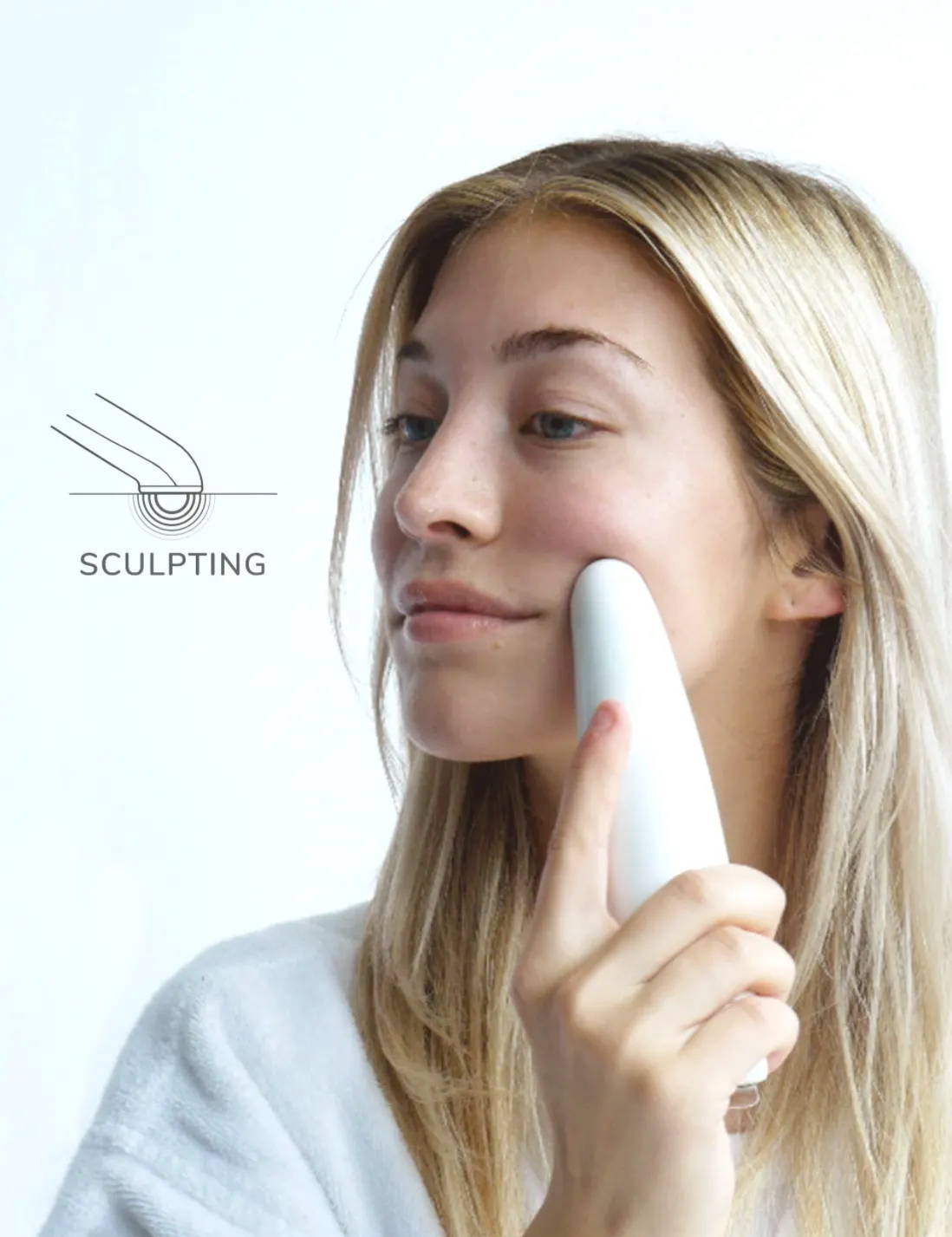 ---
This final step to your Olura regimen lifts and sculpts your facial contours while simultaneously reducing the appearance of puffiness and refining the appearance of your facial contours. Use this step to lift sagging cheeks, drooping brows, and give your face a more toned appearance.
A single 10-minute Olura facial can create immediately improvements in the texture of your skin and the appearance of
your facial contours.
A single 10-minute Olura facial can create immediate improvements in the texture of your skin and the appearance of
your facial contours.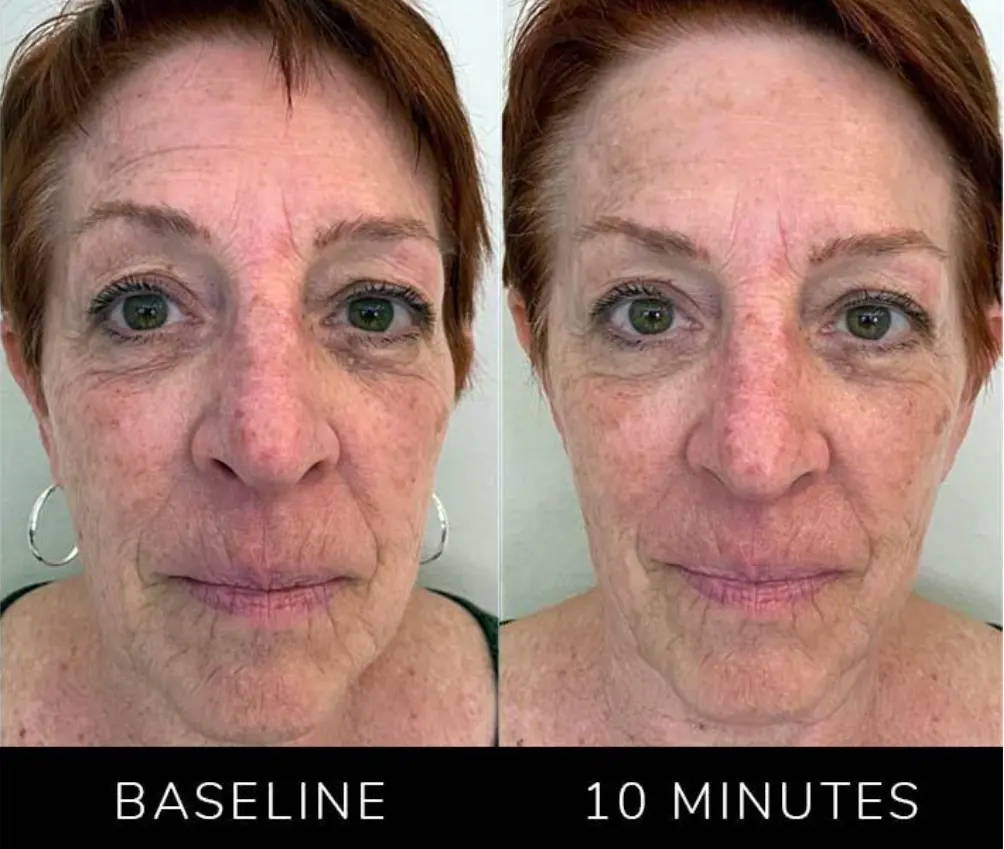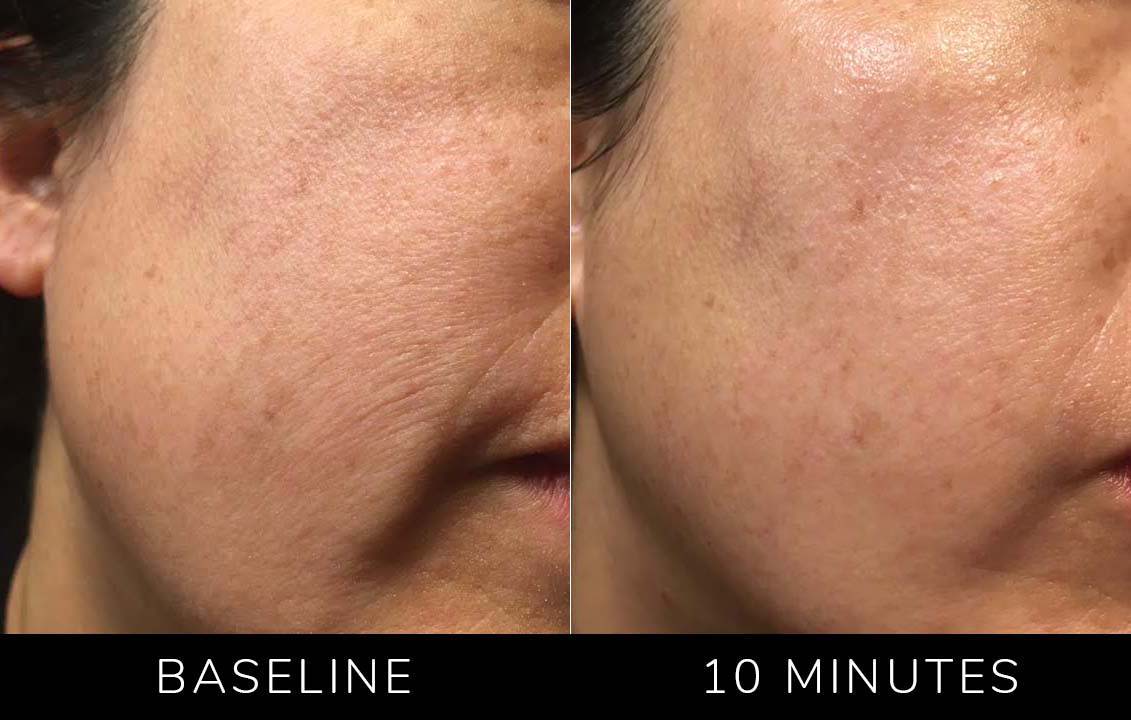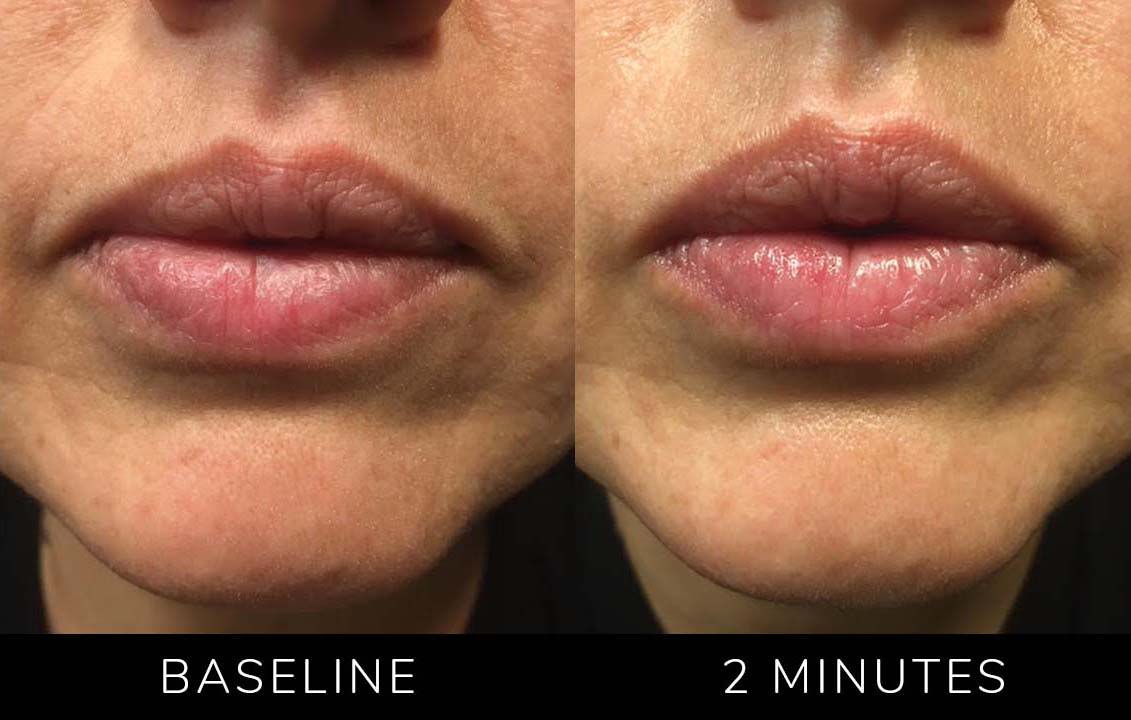 Dual Head Design to Give You the Benefits of a Spa-Grade Facial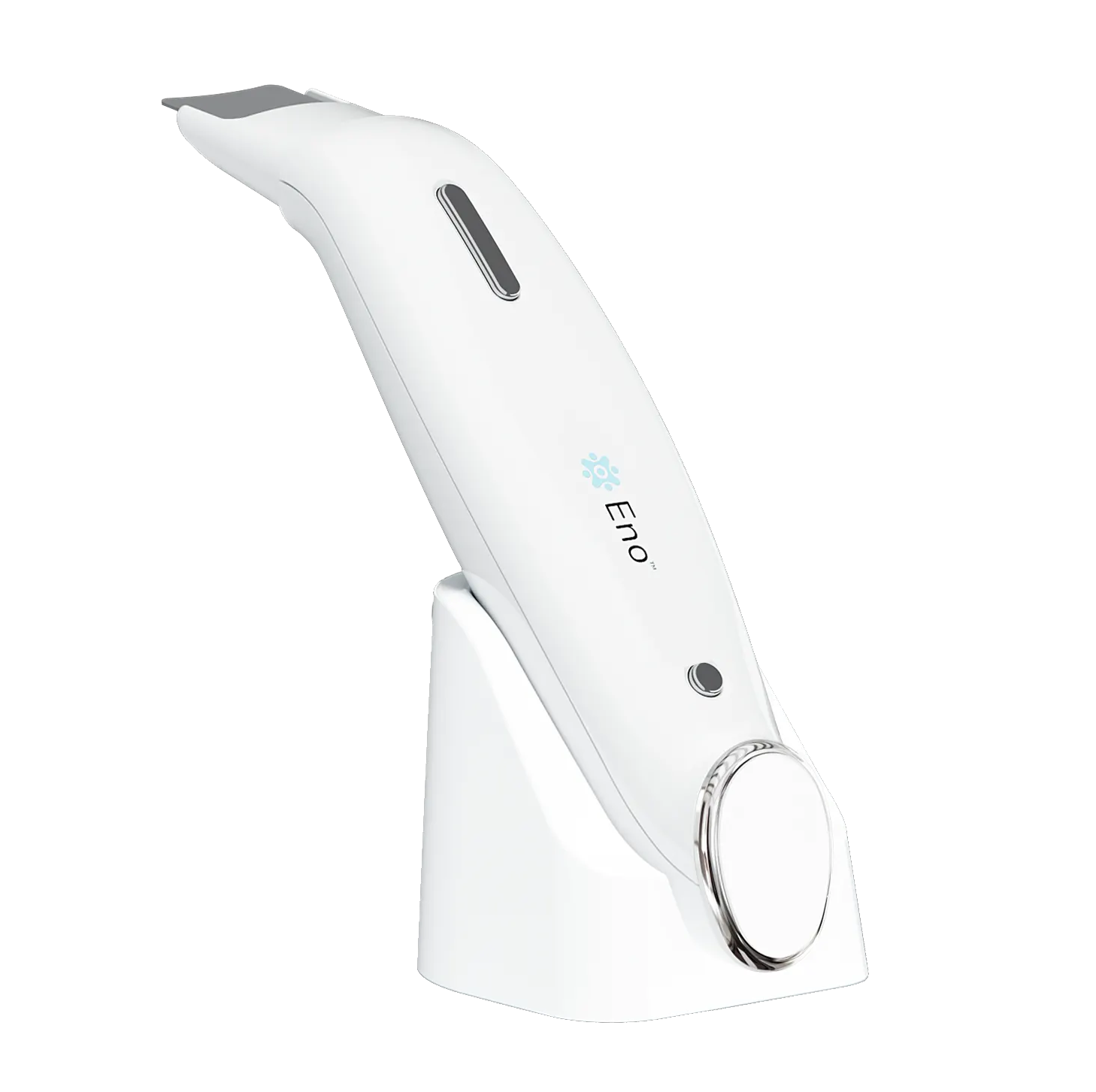 Gentle Ultrasonic Exfoliation
Eliminates dullness and boosts cell turnover for a radiant, even skin tone. Exfoliates without abrasive substances, great for all skin types.
Smaller Pores + Even Skin Tone
Clears away clogged pores and combats the appearance of dark spots for a more refined and youthful look.
Improved Product Absorption
Removes the barrier that can impede absorption to maximize delivery of your customized OLURA products.
Ultrasonic Micro Massage
Suitable for all skin types, this unique massager pairs a vibrating handle with an ultrasonic head that produces 350,000 pulses per second.
Firmer Glowing Skin
Pairs with your Olura products to deeply moisturize the skin, boost elasticity, and leave you with a radiant glow.
Facial Sculpting
Micro-pulsing massage stimulates the underlying tissue to create a firmer, more contoured appearance.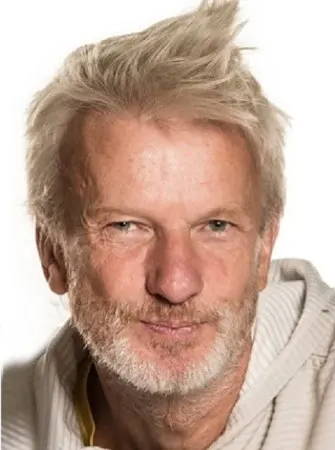 Klaus has been honored with numerous industry awards, including the IDSA's award for "Design of the Decade". His designs have also been exhibited at New York's Museum of Modern Art (MoMA).
As a product designer, I always found simple shapes to be most compelling and beautiful. With the Eno, we've managed to incorporate dual functionality into a pure and elegant design which is very comfortable to use.