Proven Technology
Immediate Results
Reviews, Testimonials, and Before & After Pictures
Renew your skin in just five minutes! 
The Eno™ combines Ultrasonic Exfoliation, Product Infusion and Facial Sculpting in one transformative device.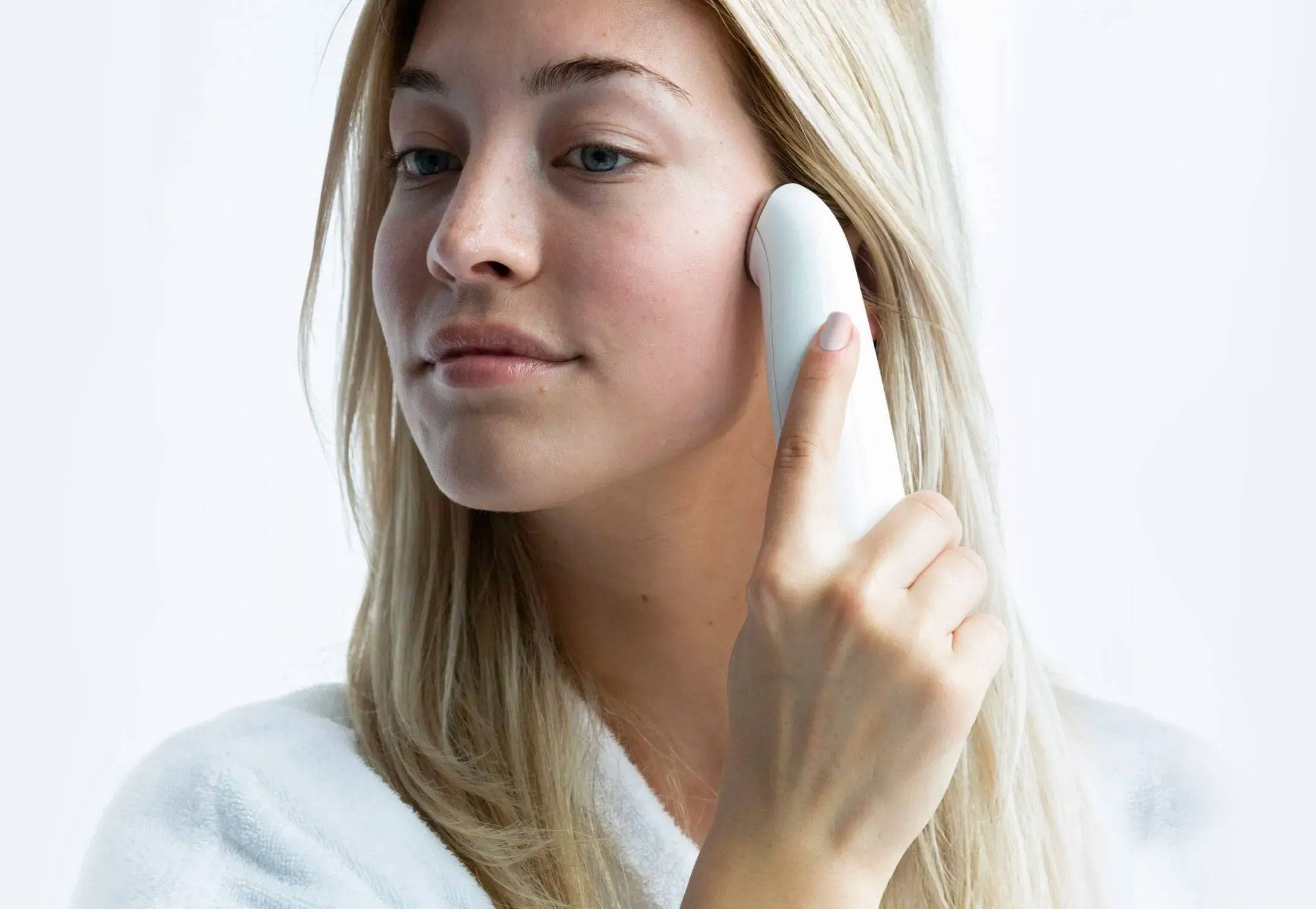 Renew your skin in just five minutes! 
The Eno™ combines Ultrasonic Exfoliation, Product Infusion and Facial Sculpting in one transformative device.
Olura Love That Says It All
What I love about this device is that it is very affordable, even with the customized skincare!


It's unlike any other skincare I have tried – it has an ultrasonic facial device that is used to exfoliate and massage serum + brightening /firming boosters/ It's a high-quality system and I have enjoyed using it!


The facial kit contains clean products that are personalized to your skin care concerns (mine are dullness and loss of firmness). The Eno device is a multi function tool that has exfoliating, product infusion, and sculpting capabilities! I really like that you only need one device to do it all!


The refreshing essence spray is my absolute favorite- I can't wait to use it after I wash my face! And the Eno wand is a true all-in-one tool with an ultrasonic exfoliator on one end and a 2 in 1 sculptor and infuser on the other. I've seen such a difference!

This whole set has eliminated the need for a hundred different products on my counter and my skin looks incredible.
Olura skincare literally transformed my skin care routine. I tried it (the exfoliation) with the Refreshing Essence yesterday and my skin is glowing. I applied the Treatment Serum from Olura with the Eno Device and my skin is firmer, smoother and more hydrated. Can't believe I can see the results after the first time. All products are super great, free of any toxic chemical, very soft and light.
Olura The dual-sided Eno tool exfoliates AND lifts and sculpts! Being able to keep my face snatched in the comfort of my own home yes ma'am I'll take it!


"I have loved using Olura's at-home facial kit because it does save me time, money, and it takes under 10 minutes and my skin has just been glowing ever since!"
@heidirew
I love the fact that the customized skincare products are formulated clean but give you clinical result. The results are amazing from the first use! It definitely helps contour my face (bye bye sagging skin) and the personalized skincare keeps my skin hydrate and smooth. Now, I am adding the Eno into my Beauty routine to help me complete a professional facial right at home!
This NEW all-in-one beauty device is a GAME CHANGER for my skin! Olura's Eno™ is a must have! I experienced amazing results in just a few uses! It's clinical grade so it's like giving yourself a professional facial in the comfort of your home.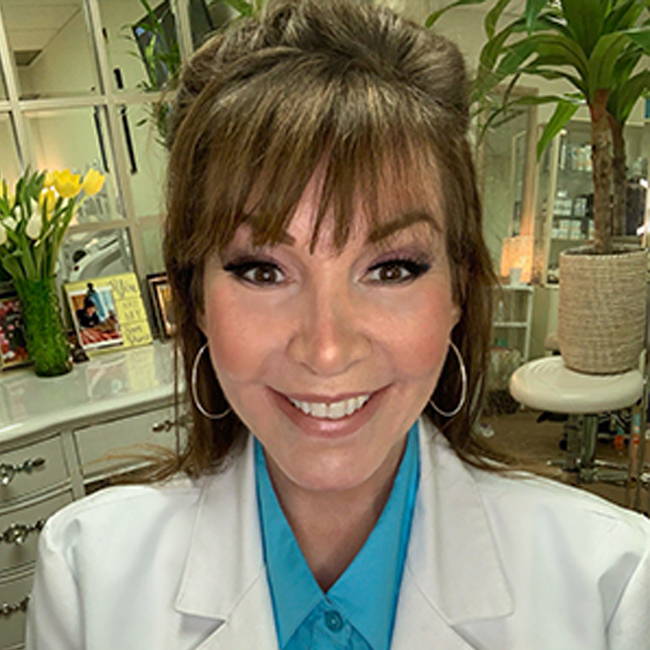 Being in the Medical Aesthetics field for 17 years, I'm truly not easy to impress with products and devices. Oh my goodness!
Olura actually made me say, "WOW!" I took pictures and immediately sent to my friend so she could see how AMAZING Olura is right from the first use!!! I am genuinely VERY impressed!!!!
Linda Lee Tagliamonte, Licensed Esthetician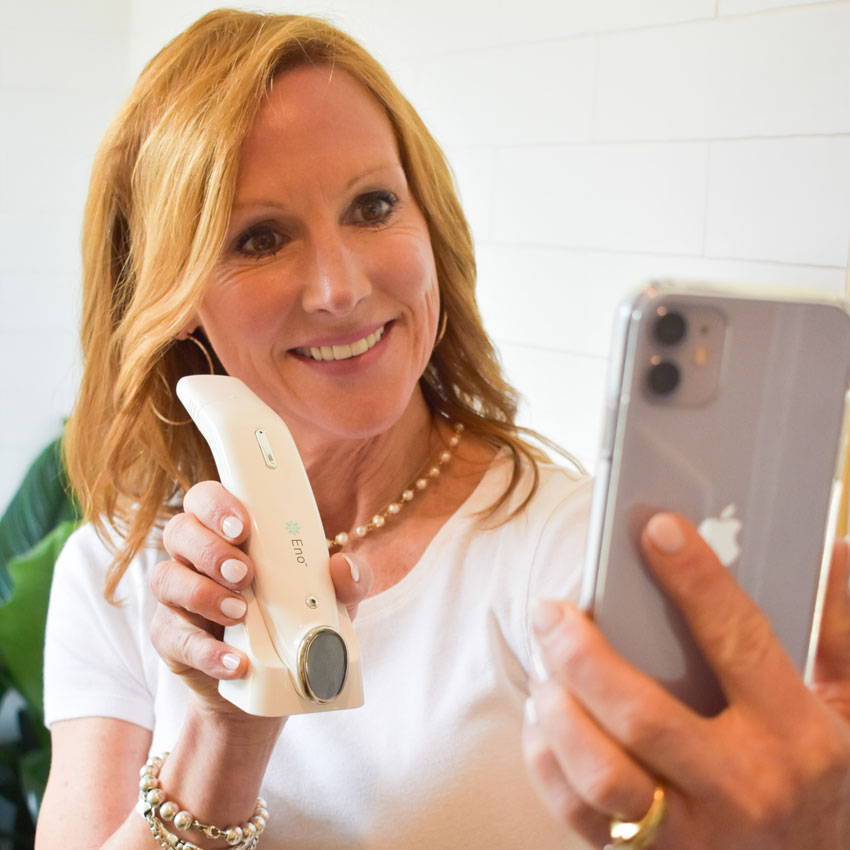 I've been using my Eno device and Olura Skincare products now for one week and noticing results already! Circulation is improving in the places where I'm red and skin is looking smoother from my décolleté to my forehead! I can't wait to see what my second week brings!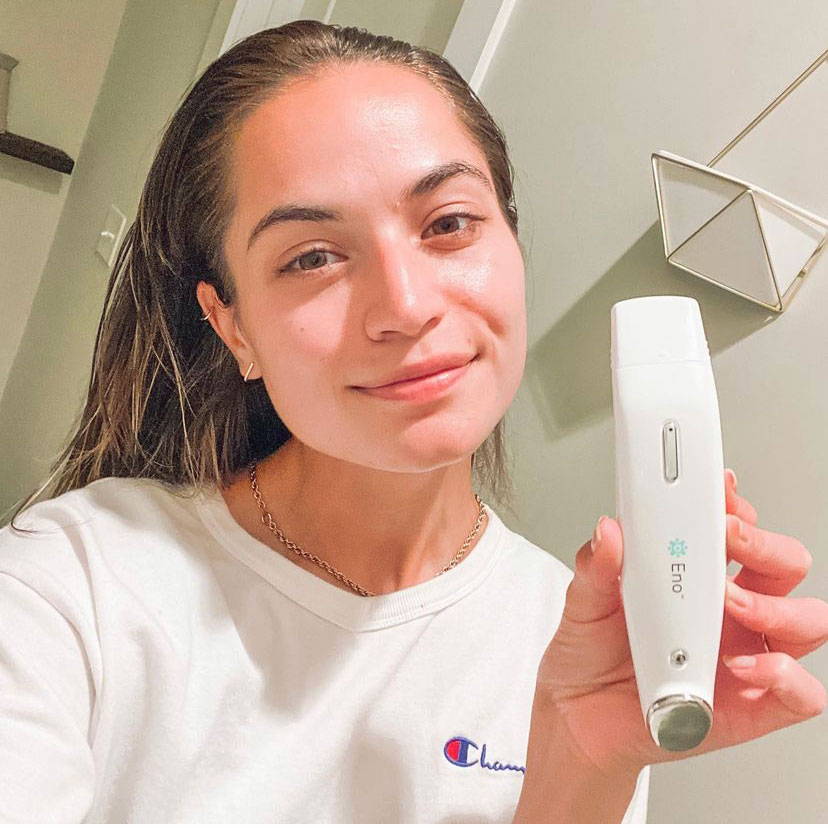 "If I could choose one word to describe the Olura Eno tool it would be addicting!! It feels like I got a facial every time. So satisfying seeing the toxins extracted from my skin. As a newbie to skin care I love that Olura offers sets to step you through each step: moisturizer, exfoliate etc."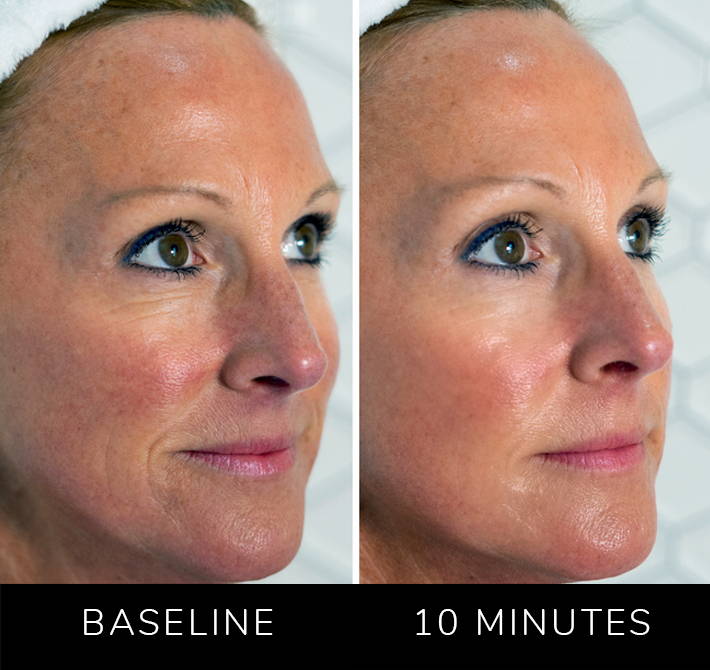 Improved skin texture, softening of lines around the eyes and mouth, renewed radiance.
---
Why wait for healthier skin?
The complete Olura regimen produces immediate results that continue to improve over time.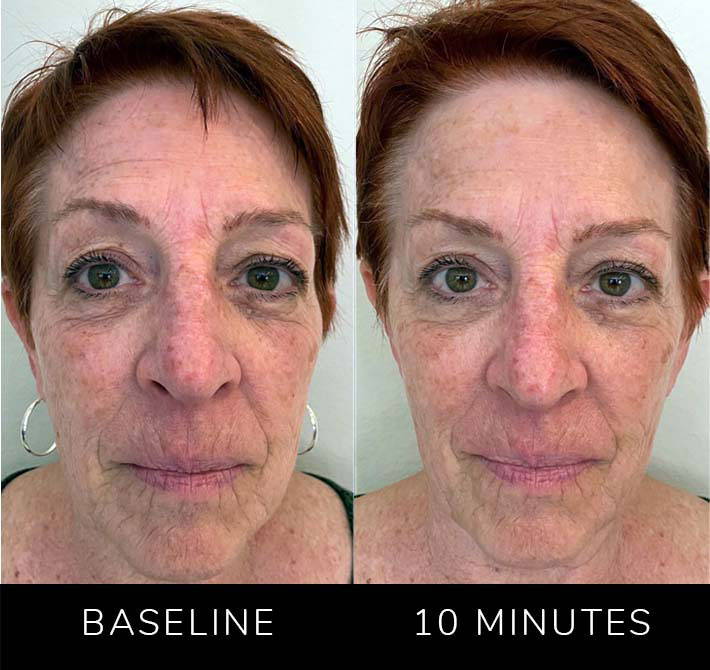 Reduced appearance of wrinkles around the eyes, improved skin texture, and improved definition of facial contours.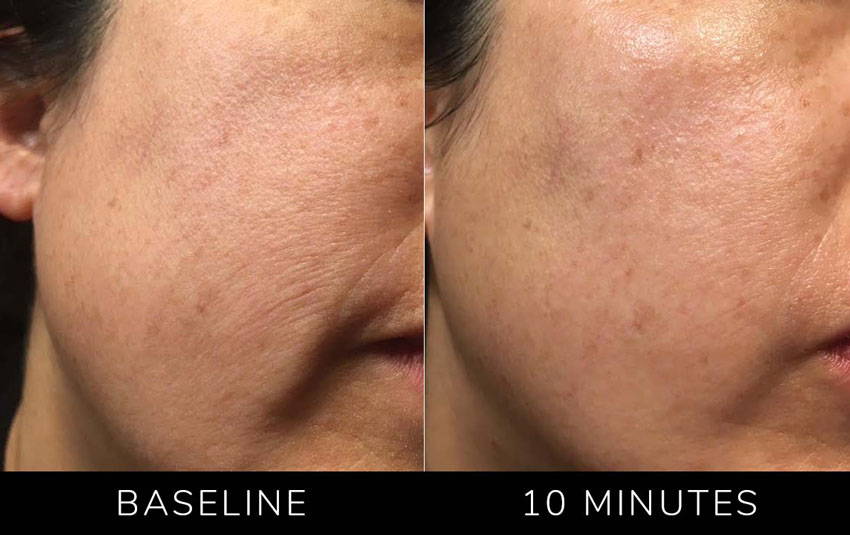 Improvement in skin texture, skin appears more hydrated and glowing.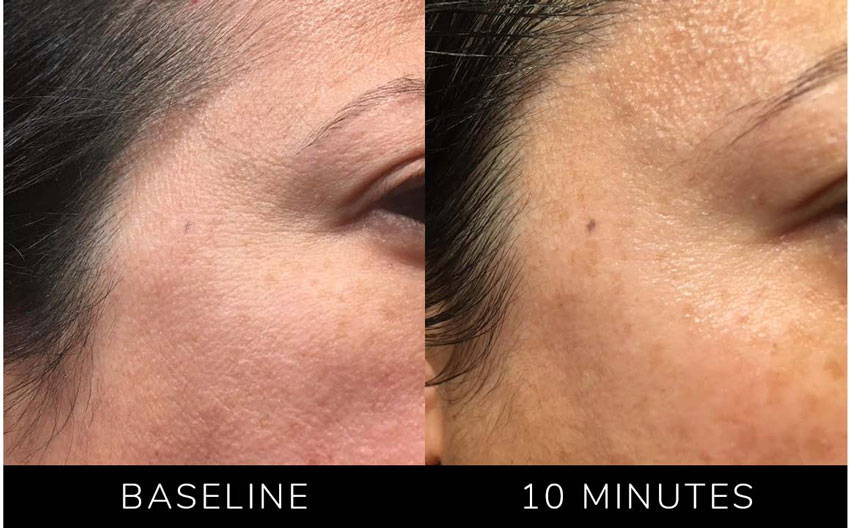 Reduced appearance of fine lines. Skin appears more hydrated and refreshed.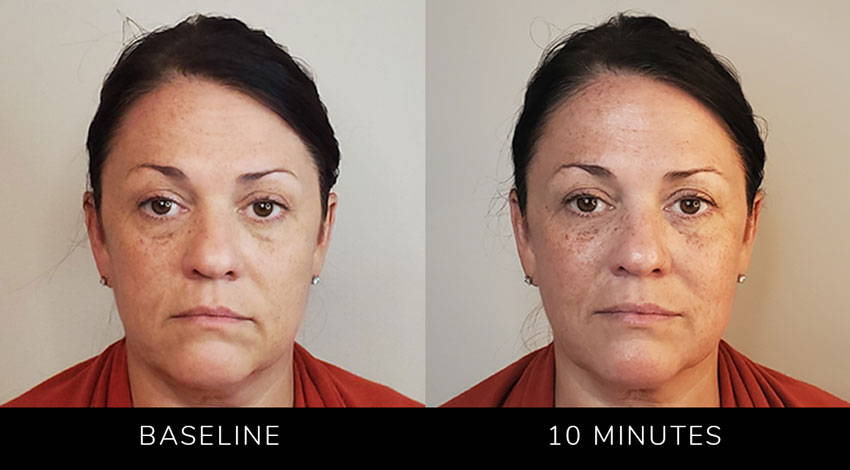 Lifted appearance to eyes, lower face and neck. Improved radiance and skin texture.