A patented formulation process creates boosters that mix into products with a quick shake of the bottle.
All of our products are made with cosmeceutical grade peptides, antioxidants and extracts via a process that retains the integrity of the active ingredients.
Our unique manufacturing process mixes our ingredients using pressure instead of chemical emulsifiers that can dry out and irritate your skin.
All of our products are "Clean" and free of toxic ingredients like sulfates, mineral oils and formaldehydes.
Customized Glow + Sculpt Facial Set

A complete facial regimen shipped every-other-month, that includes:

A three-in-one essence with the moisturizers Glycerin and Glycogen plus the antioxidant Trehalose. Use as your base hydration layer and as a refreshing a pick-me-up during the day. Also used with the Eno™ during exfoliation.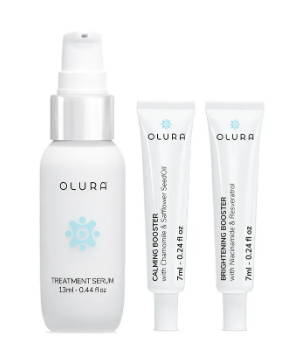 Treatment Serum + 2 Concentrated Boosters
A light serum that's powered by our own Niapeptin Complex™, which combines Niacinamide with multiple peptides to fight numerous signs of pre-mature aging. Customized with two Concentrated Boosters selected to deliver exactly what your skin needs. Specially formulated for infusion with the Eno™ Disc.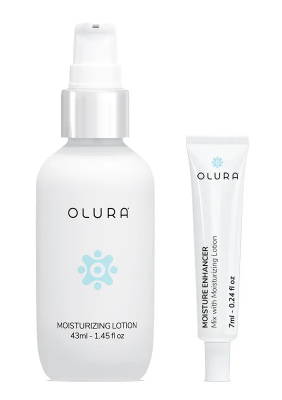 Moisturizing Lotion + Enhancer
A silky lotion engineered with Niacinamide (B3) to improve overall skin elasticity, firmness and texture while drenching the skin in lightweight hydration. Mix fresh with the included Moisture Enhancer to add a triple boost of antioxidant protection from Trehalose, Olive and Echium seed oils. Great for all skin types, even oily skin.
Customizing Your Treatment Serum

We've customized the most powerful product in your skincare regimen.

Our Skincare Quiz will help recommend the best boosters for your skin.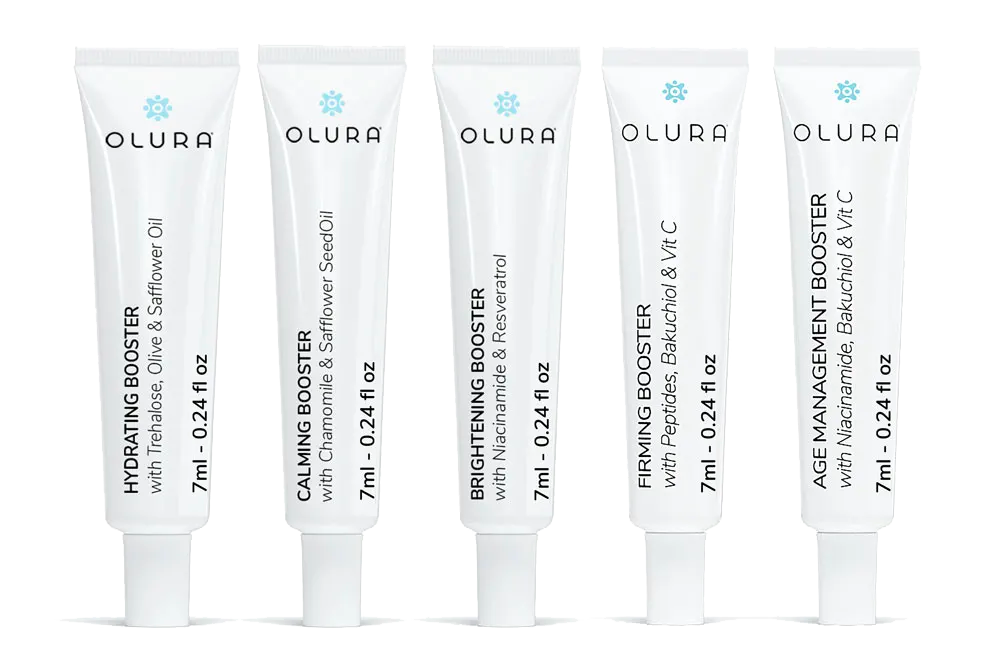 Add your two Concentrated Boosters to the Treatment Serum and the Moisture Enhancer to your Moisturizing Lotion.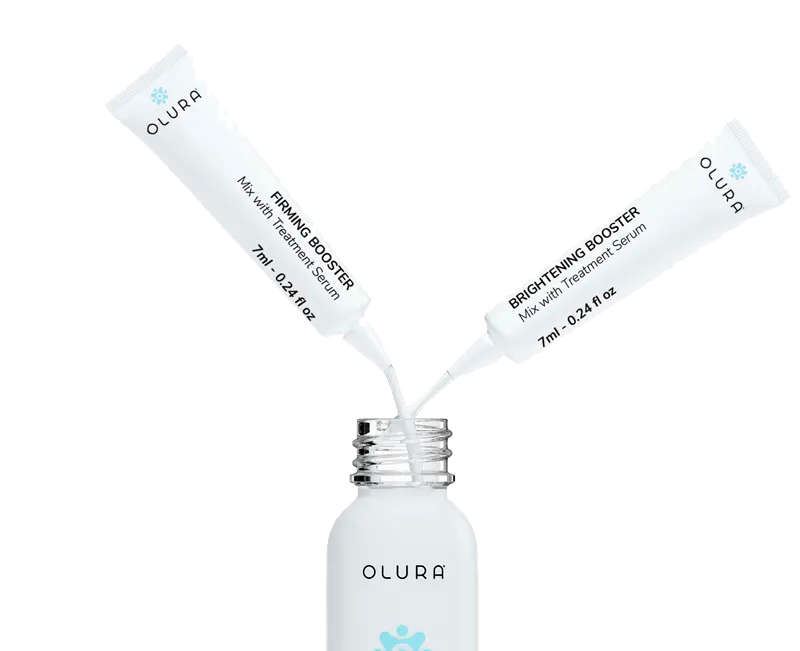 A patented formulation process allows all the ingredients to combine with a few quick shakes.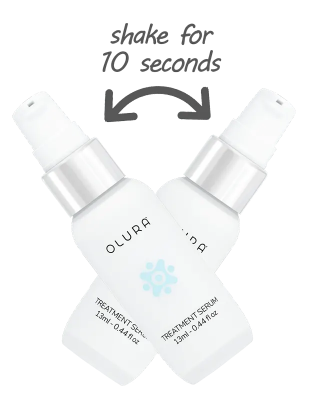 Potent active ingredients that mix together with your Treatment Serum to target your specific needs.


A soothing elixir that combats redness and irritation while helping your skin stay firm and look younger.

A gentle Retinol substitute works together with vitamins C and B3 to reduce and prevent multiple signs of aging.

Plant oils and antioxidants combine to act as a direct supplement to the natural moisturizing factor found in the skin.

Packed with Vitamins and Peptides, this booster fades the appearance of wrinkles while improving hydration for younger looking skin that feels bouncy.

A combination of Vitamins B & C and Resveratrol aids in the repair and prevention of uneven skin tone, revealing visible radiance and elasticity.
Ready To Refresh Your Routine?
Creating your customized home regimen is simple! Take our Questionnaire and build a Glow + Sculpt Set customized to your skin.