An all-in-one facial routine that produces professional-level results you can see and feel immediately.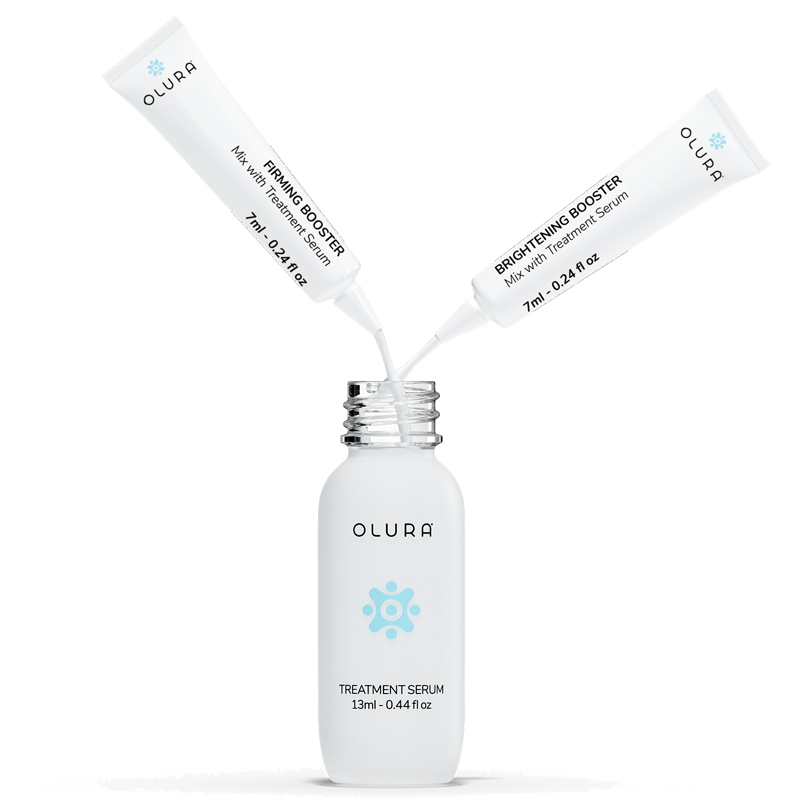 Empty the two Boosters into your Treatment Serum and the Moisture Enhancer into the Moisturizing Lotion. Shake each bottle for 10 seconds.
Spray the Refreshing Essence until your skin is damp and you can see product sitting on the surface.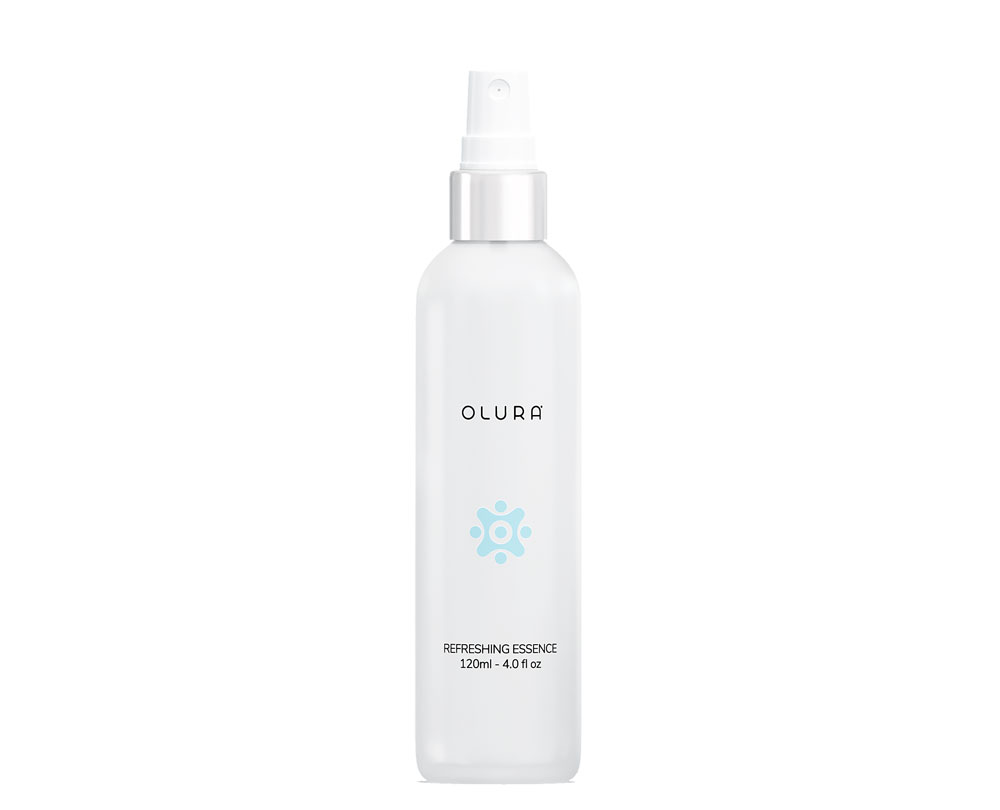 Turn the Exfoliator on by pressing the long silver button. Gently push the Exfoliator across your skin in overlapping strokes until you've treated the entire face.
Dab on your customized Treatment Serum without rubbing it in.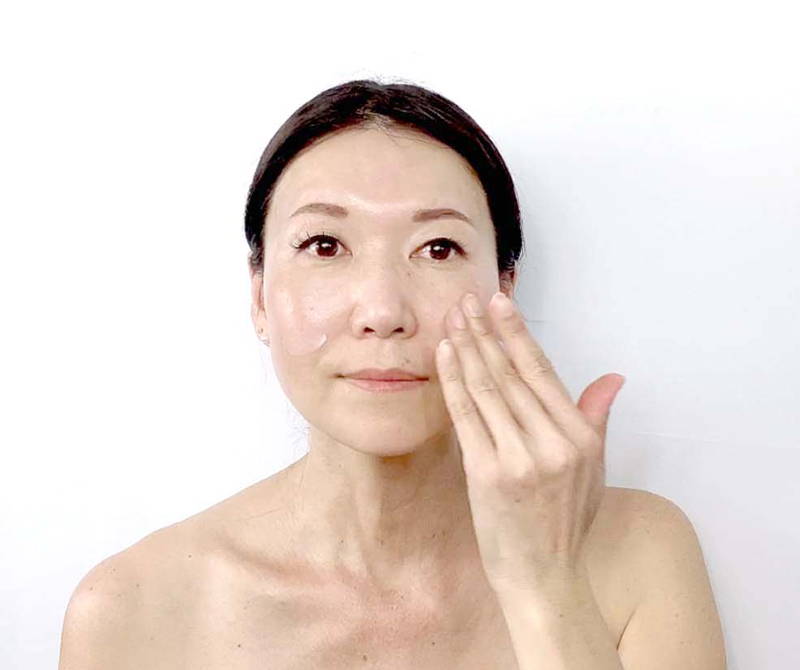 Use circular motions with the Eno™ Disc to massage the Treatment Serum into your skin. The Eno™ Disc is powered by 350,000 micro-vibrations per second that help to optimize delivery of Olura's specially formulated serum.
Use the Eno™ Disc in sweeping upward lifting motions on the cheeks, around the eyes, and on the forehead to create a more toned appearance.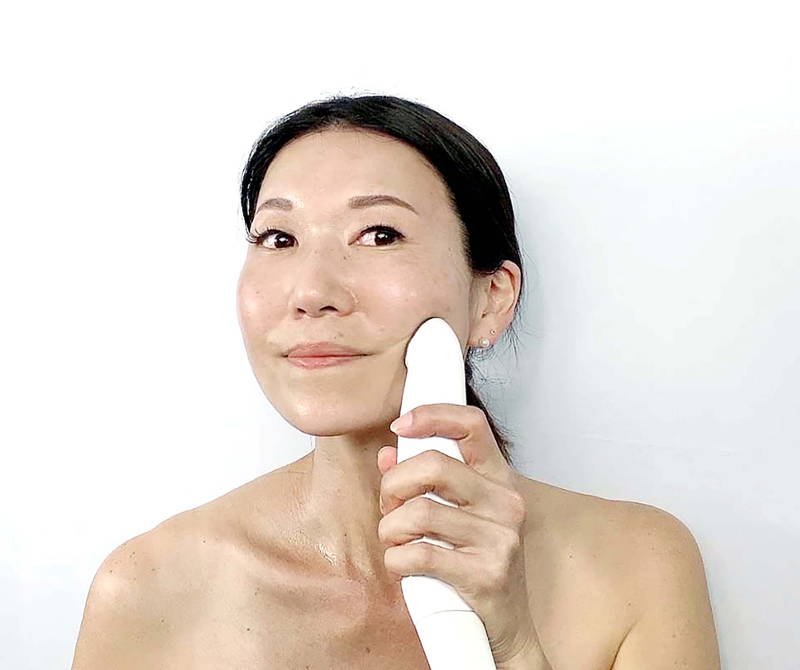 Finish by applying your Moisturizing Lotion evenly across your face and neck.
READY TO REFRESH
YOUR ROUTINE?
Creating your customized home regimen is simple! Take our Questionnaire and build a facial kit customized to your skin.